Buying & Selling Registered Holsteins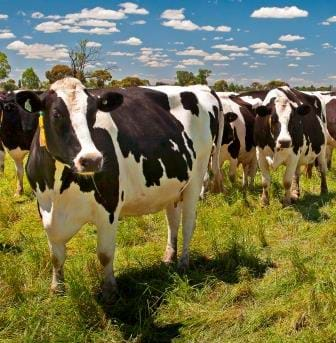 1. Inspect registration certificate
Buyers should always ask to see the animal's registration certificate before purchase. This document provides details of the animal's pedigree, date of birth, identification, ownership and transfer history. The front of the registration certificate must include the signature of the original owner. More detailed information can be obtained by ordering an Extended Pedigree from Holstein Australia. Vendors should also provide any other relevant production records, awards, photographs and show results.
2. Check animal identification
The registration certificate should include two forms of physical identification including a photo, ear tag, freeze brand or NLIS number, at least one of which must be readable from a distance of three metres. Ensure the identification listed on the registration certificate matches the animal being offered for sale. Vendors must arrange for all animals being offered for auction to be inspected by a Sub-Branch representative or a member of the Holstein Australia Classification team before the sale.
3. Transfer registration
The vendor must complete the transfer section on the reverse side of the registration certificate and return it to Holstein Australia after the sale. The transfer fee will be debited to the vendor's account. If the buyer agrees to pay the transfer fee, both parties must acknowledge this agreement in writing and provide a copy to Holstein Australia.