Benefits of Registration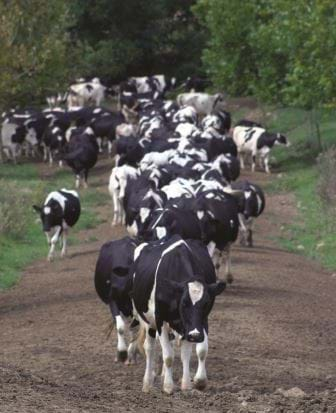 More milk in the vat, more money in the bank
It's true – registered cows produce more milk! This comes from a combination of many factors, not the least being improved genetics and the improved management that comes with the joy of breeding quality cows. Industry data clearly shows the production benefits of herd recording, artificial insemination and registration.
Registration also adds significant value to your herd. Auction data shows that consistently the average premium paid for registered Holsteins compared to grade Holsteins is between $800 and $1000.* This premium increases with the depth of pedigree, production performance and superior conformation.
Besides constant demand for replacement heifers and quality cows, there is robust export demand for heifers with a known pedigree, sound conformation and a strong production background.
Average Production of Herd-recorded Holsteins in Australia
Milk
Litres

Fat
%

Fat
kg

Protein
%

Protein
kg

Lactation
days

Registered

8,416

3.85

324

3.20

269

346

Grade

7,563

3.94

298

3.30

249

325
Source: Australian Herd Recording Statistics DataGene 2020/21