Genomic Testing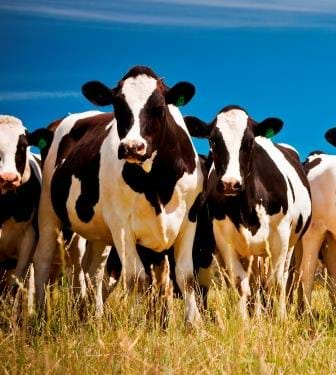 Genomics helps breeders identify animals in their herd that have the greatest genetic potential and testing can identify and develop important traits such as longevity and fertility.
Genomic test results can be confidently used to make better breeding decisions to match breeding goals.
Holstein Australia helps facilitate genomic testing for Holstein cows and bulls.
Genomic Breeding Values
Australian genomic breeding values, ABV(g)s, are supplied for each sample that is submitted for testing.
Breeders can also choose to receive overseas genomic breeding values to give them additional information about their females. This is not available for males.
Canadian genomic breeding values (GLPI)
US genomic breeding values (TPI(g))
Please note that two samples and two tests may be required to get BOTH a US and a Canadian result.
Genomic testing application form
---
Process and Timing
Breeders wishing to receive genomic breeding values are required to supply Holstein Australia with:
Herd book and National IDs of animals to be tested
Hair or ear notch samples of the animals to be tested
Are foreign genomic breeding values required: GLPI or TPI(g)
---
Sample submission and Breeding Value release dates 2018
| Samples To HA | ABV(g) Release to Owners | TPI Official Results Due |
| --- | --- | --- |
| Tues 12 June | Tues 14 Aug Public Release | Mon 13 Aug |
| Tues 17 July | Wed 19 Sept | Mon 10 Sept |
| Tues 11 Sept | Thurs 8 Nov | Mon 12 Nov |
| Tues 16 Oct | Tues 11 Dec Public Release | Mon 10 Dec |
| Tues 13 Nov | Wed 9 Jan 2019 | |
Samples received by the required date will be released to owners on the early release date. All animals will be released publically on the public ABV(g) release date.
---
Pricing
For each of the respective options and includes GST:
Low Density
Cows
Bulls
ABV(g)
$50.00
$80.00
ABV(g) + TPI(g)
$70.00
$360.00
ABV(g) + TPI(g) + GLPI
$70.00
N/A
*Note: For TPI the price listed is for bulls tested under 15 months. Bulls over this age cost more to test.
---
Genomic Recessive Testing
| | |
| --- | --- |
| | With Genomic Breeding Value |
| CVM | $40.00 |
| A2 Protein | $25.00 |
| Brachyspina | $25.00 |
| Free Martin | $10.00 |
| Polled | $30.00 |
| Red Carrier | $15.00 |
---