parentageplus™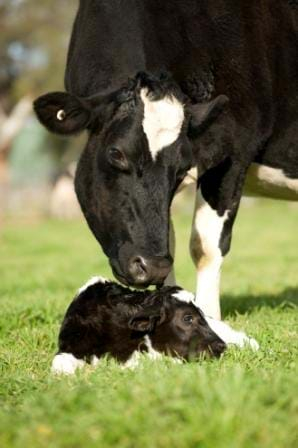 The fast and simple way to identify dairy animals
Parentageplus™ is the fast, simple and cost effective way to verify the parents of any animal in your dairy herd putting an end to "mistaken identity". It uses advanced DNA technology to create a genotype for each animal; all that is required is a hair sample, a date of birth and an animal ID.
How parentageplus™ can help you to breed a better business.
Minimal effort
parentageplus™ accurately identifies parentage with minimal effort and cost. All that's required is a hair sample and a date of birth. There's no need to go through mating records to find the sire, freeing up valuable time during calving.
Better breeding decisions
parentageplus™ means you can be completely confident in the parentage and pedigree of your herd. Accurate pedigrees can maximise genetic improvement by improving the outcome of breeding and marketing decisions.
Improved livestock value
There's always a market for quality livestock with a known pedigree. Analysis of auction prices conducted by Holstein Australia shows registered Holstein animals attract a market premium of nearly $1000 compared to grade animals.
Ideal for appendix programs
parentageplus™ is the easy way to establish pedigrees in herds that don't have adequate records or don't have the time to construct pedigrees. Simply take hair samples from the whole herd and provide a year of birth for each animal.
How it works
To utilise parentageplus™ in your herd, the genotypes of potential parents of parentageplus™ animals need to be established. Simply collect a hair sample from these base animals and forward the samples to Holstein Australia.
To verify the parentage of the progeny of these base animals, collect a hair sample from each calf and forward the samples to Holstein Australia.
Once the samples have been processed, you will receive a report with the parentage of each animal able to be matched.
If desired, animals can be registered at the same time. Holstein Australia staff can assist you to collect any samples, if required.