What's in store at National Dairy Youth Camp 2019?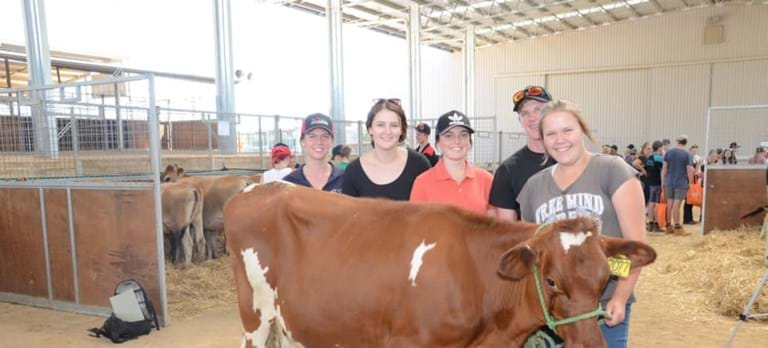 What can camp attendees expect at Australia's first National Dairy Youth camp in over two years, which kicks off on 12th April in Sale, Victoria?
Quite a lot it turns out! After settling in on the Friday afternoon, four jam-packed days touching on almost every element of animal health, husbandry, showing, judging and for those looking to a future career, what it takes to make it as a breeder and to work in the dairy industry.
After feeding and watering the heifers and mucking out on the first full day, the focus is on showing with guest presenters on leading, judging and clipping along with practical demonstrations and first-hand experience. The day wraps up with a session on marketing in the dairy industry hosted by genetics companies and breeders.
Day two looks at technology for dairy breeders, breeding programs and animal preparation for the final day's show, plus a visit to the Maffra Cheese Company (TBC).
Day three has a focus on dairy industry career pathways, plus a session from Holstein Australia's 2018 UK exchange recipient, Amabel Grinter, on international exchange programs and their benefits. With guest speakers on embryo transfer, conformation and classifying and a mock auction, Monday will be a full day!
An early start on the final day, Tuesday 16th April, to prep animals will culminate in the handlers show, followed by a BBQ lunch with family, guests and sponsors before packing up and shipping out mid-afternoon.
If you haven't applied yet, download the application form and return it to Mandy Pacitti before the closing date on 8th March. Any queries should be directed to Mandy at mistybrae@bigpond.com or on 0409 547 202. Keep an eye on the Holstein Australia Facebook page for further updates.