Welcome to Dairy House at AgriBio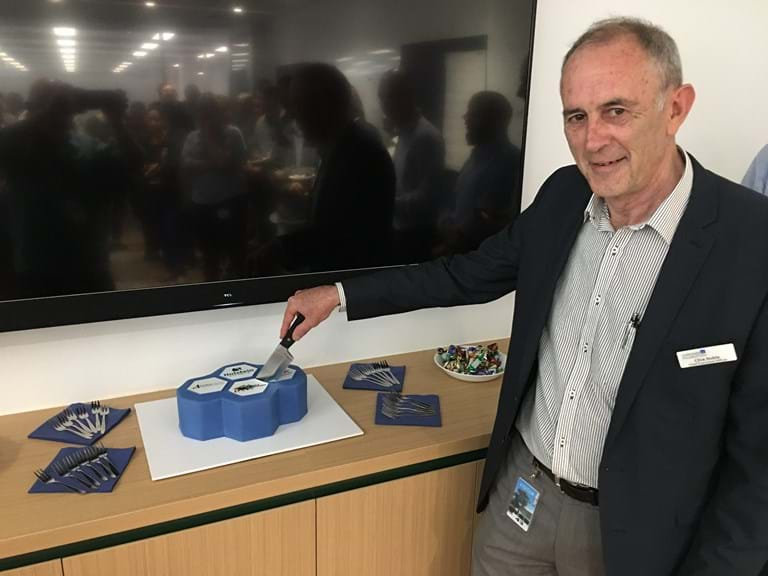 The bringing together of Holstein Australia, DataGene, Jersey Australia and National Herd Improvement Association at Dairy House, within the AgriBio building in Bundoora was officially announced at an event for staff earlier this month.
All organisations were represented at the launch with those who spoke at the event - Matthew Shaffer, CEO DataGene, Chris McKenzie, Chair Jersey Australia, Patrick Glass, President Holstein Australia, Stephen Carroll, CEO National Herd Improvement Association and Dr Clive Noble, CEO Gardiner Dairy Foundation – focusing on the benefits of having key players in the dairy industry under one roof.
The event was held in the Gardiner room, with the Gardiner Dairy Foundation having contributed significantly to the office fit out. Dr Noble observed that Dairy House sends a very clear, positive and unifying message; a good news story during what has been a challenging time for many.
Patrick Glass, President Holstein Australia, said: "The wider industry will benefit from this move, with increased collaboration from all us and the ability to channel resources more efficiently for all dairy farmers."