Vala Quantum Nady sets new benchmark in latest ABV release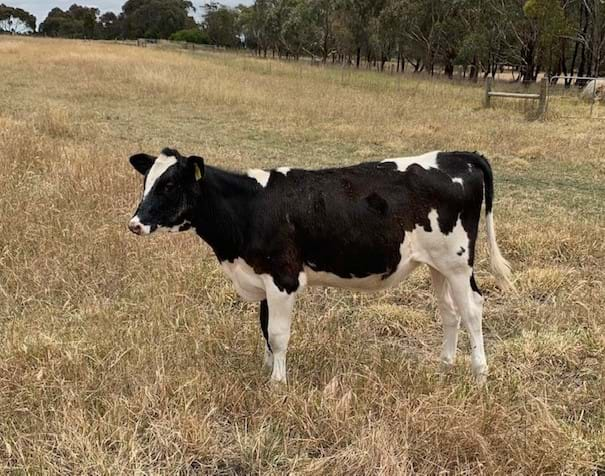 Vala Quantum Nady-IMP-ET, owned by Alex Arena, Vala Holsteins, has set a new Australian BPI benchmark in the December 2018 proof release with 436BPI, going straight to the top of the cow and heifer lists. Top cow (Glomar Goldwyn Lucky 4319-ET) and heifer (Adlejama Rowling Deanne 3322) in the July proof release recorded 391BPI and 329BPI respectively.
Rohan Butler, Holstein Australia Genetic Services Manager, says: "This is one of the more exciting moments in the Australian genetic space for some time. Prior to this we had a number one female that held the spot for a really long time. It's great to have new blood at the top of the list, especially from a cow family that isn't widely represented within Australia.
Vala Holsteins' Alex Arena describes Vala Quantum Nady-IMP-ET as a real outlier, and now that she is in the Vala embryo program, hopes she will become a star brood cow in the Vala herd and produce breed-leading outlier progeny herself.
"When I was looking for embryos in early 2017 I was particularly impressed by a young cow from the Stantons herd in Canada, Ri-Val-Re Camaro Nady, who was on her first lactation, producing a huge quantity of milk, and went on to top the Canadian rankings in August of that year. She had a deep pedigree and her first progeny were starting to appear on the scene – two sons which scored highly in North America – so it appeared that she could deliver genomic outliers.
"I chose to do a cocktail of new sires, including Quantum, with excellent pedigrees and high genomic indexes in the US, the theory being that these sires kept open the outcross potential and would keep the inbreeding percentages relatively low. The result has amazed us, bringing forward an animal that progresses the breed and sets a new benchmark," says Alex.
Vala Quantum Nady-IMP-ET's debut at the top of both cow and heifer lists moves the average BPI for the top ten Holsteins in Australia to 375BPI (356BPI July 2018) for cows and 361BPI (300BPI July 2018) for heifers.
Graeme Gillan, Holstein Australia CEO, says: "I think this really great validation for the effort Alex has put into the Holstein breed over many years, and the scientific approach he has taken with embryo selection. I'm really looking forward to seeing how Vala Quantum Nady progresses, and into the future the impact her progeny could have on the breed."