Second Stage Complete Registered Holstein Dispersal
Thursday 16 August sees the 2nd stage complete milking dispersal of the renowned Willette & Foxdale Registered Holstein herds on farm at Tocumwal, NSW.
The sale features all winter calved cows, approx 145 milkers from a very low cell count herd; twice Master Breeder.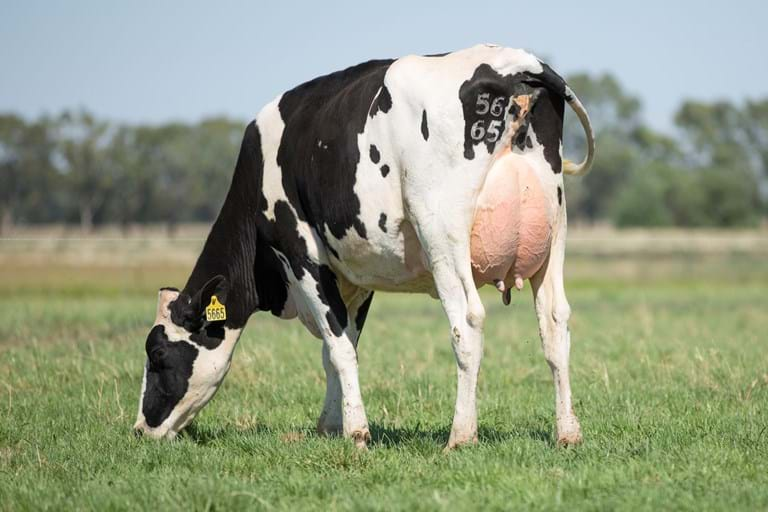 Auctioneer, Nick Flanagan, says: "The 2 stage sale consists of all remaining autumn calved cows and heifers, currently being re-mated to leading sires AltaRabo, AltaRoble and Unix, with the herd currently averaging 38 litres per day and a cell count of under 100,000.
"The Alison family dominates the sale, surely now one of the country's most prolific families, especially given that they, after a long time, have been dispersed to all dairying areas of the country.
"The Willette & Foxdale breeding strategy has always been to focus on strong maternal lines, and the results of that philosophy can be seen with not only the Alisons but renowned maternal lines of To-Mar Wayne Hay, Glen Drummond Showers and Startmore Peggys."
Featured on the sale catalogue cover are three generations of Lila cows included in the sale. The Lila family features generations of high producing EX and VG cows, with Lila bulls also being successful in the Semex-Holstein Australia On-Farm Challenge in various herds.
Foxdale Goldwyn Lila, EX92, placed 4 4-year-old All Australian in 2015, 2 at Bendigo Winter Fair 2014 and was Kyabram AA Champion Cow.
The sale takes place at 11am on Thursday 16 August. To find out more see the Willette & Foxdale 2 stage Complete Dispersal Sale Catalogue.