Registered cows for commercial conditions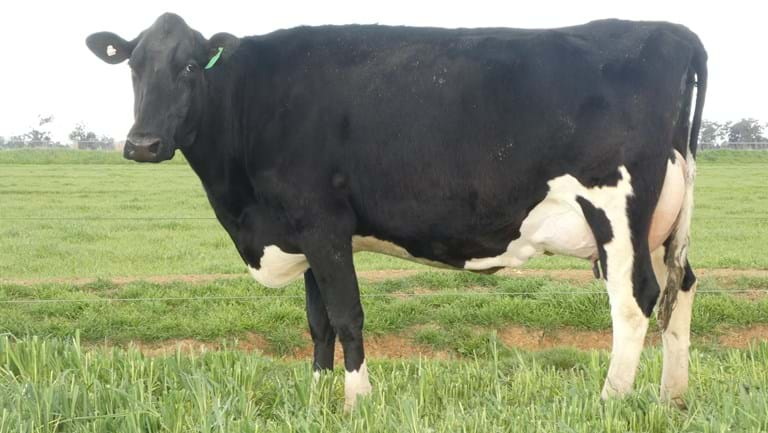 Monday 15 October sees the Andes Holsteins 2nd Stage Dispersal Sale take place on farm at St Germains, Victoria.
Featuring 140 Registered Holsteins, 85 spring calved, the cows for sale have produced 11,779 litres, 368kg protein and 412kg fat.
"The cows on offer include potential show cows, affordable brood cows and lines of functional dairy cows from some of the Holstein breed's most recognised families," says Andes Holstein's owners, Carolyn and Charles Smith.
Females will sell from Andes Holsteins cow families that have been developed over many decades: the Whynot, Lass, Rose, Quality, Maida, Rhoda, Rosebloem, Rosemaid, Colleen and Princess families.
Also on offer will be descendants of famous "Rockwood Park" families: the Spots and Felicity's descendants (Cretonne, Crescent, Canary, Colonial, Crissy, Charisma, Columbine, Charisma, Kim, Kizzi, Kajabbi, Katherine, Kabul, Kathy, Kelso, Kosenko, Kingaroy, Kensal & Sioux).
Other families available are descendants of Frank Sorraghan's extensive embryo imports: Startmore Charmaine, Heidi, Perfection, Nikoma, Glo, Spring Farm Rose (Rascal & Treat), Rocker, Hannah, Limpet (Lime), Symphony, Cairnhill Suelle (Sou), Papoose, and Tahora Jewel.
According to sales agent, Dairy Livestock Services, the sale represents a fantastic opportunity to purchase fabulous young cows backed by renowned genetics.
The sale takes place at 11am, Monday 15 October on farm at 2145 Davies Road, St Germains, Victoria. Click on the highlighted text in this sentence to download the Andes Holsteins 2nd Stage Dispersal Sale catalogue, or contact Dairy Livestock Services on 03 9338 9259 or access it via the DLS website.