Panatana Holsteins complete dispersal – unreserved Master Breeder sale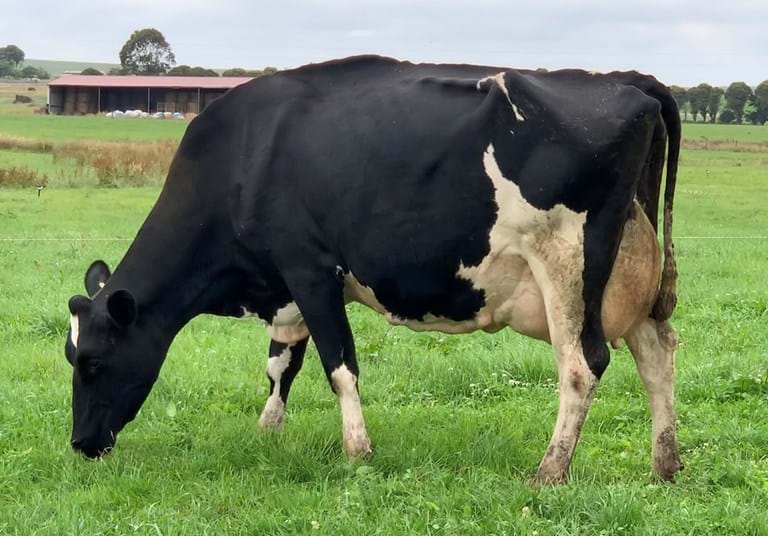 On Thursday 4th April 44 years of registered Holstein breeding will go under the hammer on-farm at Panatana Holsteins near Devonport, Tasmania. The catalogue can be downloaded here.
Achieving Master Breeder status in 2006, Panatana owners, Ian and MaryAnn Hortle, have decided to retire from milking. The unreserved sale of 210 registered Holsteins presents a unique opportunity for breeders nationwide to secure quality cows backed by generations of the best AI sires.
The sale comprises 206 milking and dry calving all year-round animals and four hand-picked heifers, two calving in the Autumn and two in the Spring, both to a Doorman son.
Sires to the milking and dry calving animals include Goldwyn, Shottle, Reginald, Meridian, Windbrook, Steady, Fever, Baltimore, Impression, Aftershock, Lavanguard, Destry and Baxter. AI bred heifer sires include Meridian, Byway, Utah, Supersonic, Equity and Val Bisson Morning.
Included in the sale are current Tasmanian On-Farm Challenge Overall Champion, Panatana Goldwyn Rosebud EX93-3E (95 MS) (Dam VG89 Leader, next dams GP x VG x GP x VG x VG) and top-shelf 2-year-old, Jamala Meridian Nicole VG85 (Dam VG85 Dundee x VG James).
Some fine red and white Holsteins will also be going under the hammer on 4th April, including Panatana Impulse Mischief-Red (Dam GP84 x VG88 x VG87 x VG88 x EX) and Panatana Destry Paringa VG86 (Dam EX91-4E Panatana Recrue Paringa).
Herd average is 8,000 litres with cell count around 100 and the herd is PCR 4 negative. All cows are registered, fully herd recorded and have Canadian bloodlines.
The sale also includes 12 cows from Jamala Holsteins, owned by Ian and MaryAnn's son and daughter-in law, James and Alison. The Jamala herd is carried within the Panatana herd.
The full Panatana and Jamala list of cows for sale can be downloaded here (updated 13/3/2019 following Holstein Australia classifier visit).
The sale is being managed by Flanagan Marketing Services and Elders, with generous 12-month terms available for approved purchasers and a freight subsidy available. Click on the links below to download the sale catalogue and complete list of cows for sale from both Panatana and Jamala Holsteins. For further information contact Flanagan Marketing Services or call Nick Flanagan on 0407 689 126 or Ian Hortle on 0417537331.