National Awards Dinner and AGM to celebrate Holstein Community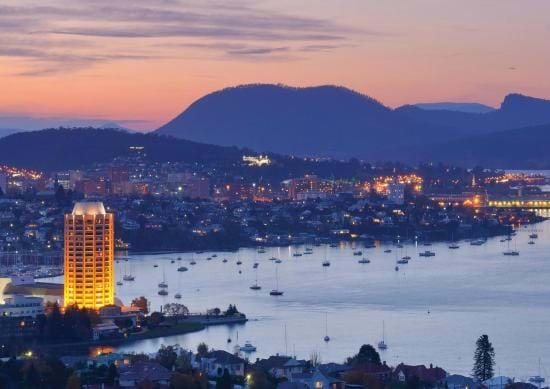 With Tasmania on track to produce a record 900 million litres of milk this season, Holstein Australia has decided to hold its Annual General Meeting and National Awards Dinner in Hobart.
Dairy farmers in the Apple Isle have been through a particularly tough time over the last few years. Holding the AGM in Hobart this year signifies the importance Holstein Australia attaches to its Tasmanian members, the importance of the state to the dairy industry, and is an acknowledgement of the good fight they have fought since 2016 to rebuild.
Holstein Australia Board and Committee members have also highlighted the importance of our Holstein community, and the difficulty of getting off farm and spending time with other breeders. Part of the rationale for moving the AGM and National Awards to Tasmania was to create the kind of Holstein community event that members would really want to attend.
If you are planning on attending the Annual General Meeting, please complete the Registration Form and return it to the Holstein Australia office by Friday 19 October.
Holstein Australia has arranged preferential rates at Wrest Point for members from Tuesday 13 through to Friday 16 November, including evening meals at the Customs House Hotel and Wrest Point buffet. On the Friday there is also the opportunity to join us on a tour exploring the beautiful Huon Valley and surrounds, including a stop at the Peppermint Bay Hotel and lunch at Willie Smith's Apple Shed before a farewell gathering.
We look forward to seeing many of you at what promises to be a memorable gala event for the Association.