Holstein Australia Youth UK Exchange program returns for 2018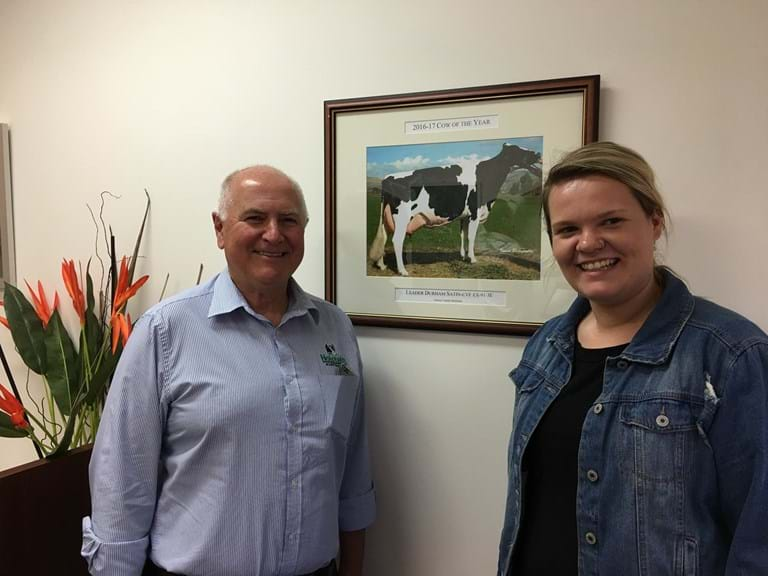 Holstein Australia and Holstein UK have again joined forces to provide a young and aspiring Holstein breed enthusiast with a trip to the UK during September and October this year.
Holstein Australia's Chief Operations Officer, David Jupp, says: "With learning, development, practical working on-farm, skills development and networking the focus of the trip, plus some sightseeing, our Holstein Australia Youth UK exchange winner will gain first-hand knowledge of how dairy farming in the UK compares to that of Australia, bringing back vital understanding to develop their own career in agriculture."
While the full itinerary is yet to be finalized but the exchange runs from Saturday 22 September to Saturday 20 October 2018 and this year's winner will receive return air fares and hosted accommodation on Holstein UK members dairy farms throughout England, Wales, Scotland and Ireland, as well as playing an active role at the All Breeds All Britain Calf Show, one of the highlights of the Holstein Young Breeders year in the UK.
Who can enter?
Entry is open to Australian residents aged 18 to 30 years who can demonstrate a tangible connection with the Australia dairy industry. Holstein Australia membership is not a pre-requisite and one year's Holstein Australia Youth membership forms part of the prize package. Previous winners / Holstein Australia youth exchange recipients are not eligible to enter. Previous Holstein Australia youth exchange applicants may apply.
To be eligible for the exchange applicants must be able to travel on those dates.
How to enter?
Send you written application by email to David Jupp at djupp@holstein.com.au including a covering letter of up to 300 words and a two page (maximum) resume and tell us:
A bit about your knowledge and experience of Holstein breeding and dairy farming
Your current involvement with the dairy industry
A bit about your passion for and knowledge of breeding Holstein cattle
What you hope to learn from the Holstein Australia Youth UK exchange
Contact details for a dairy industry and a personal referee
Key dates
Entries must be received at the Holstein Australia office by 5pm on Friday 22 June 2018. Interviews for shortlisted applicants will take place shortly afterwards with the winner notified in the first half of July.