Holstein Australia Online Showcase Sale Postponed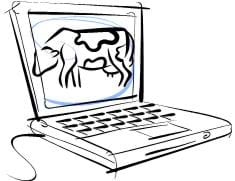 The Holstein Australia Online Showcase Sale, scheduled to take place on 15 November 2018 in Hobart following the Association's AGM, has been postponed and will be rescheduled at a later date.
The decision to postpone the sale was taken in consultation with sale agents, Dairy Livestock Services, the Board of Holstein Australia and vendors.
Holstein Australia CEO, Graeme Gillan, says: "While being fully committed to the concept of the sale and the many advantages to members of hosting the sale online, the timing was unfortunate when we considered the immediate circumstances facing our members and the wider dairy industry at the moment. The Board will consider a range of options for rescheduling the sale at a future meeting, and will make an announcement on a new date as soon as practicable."