Georgie's long hot summer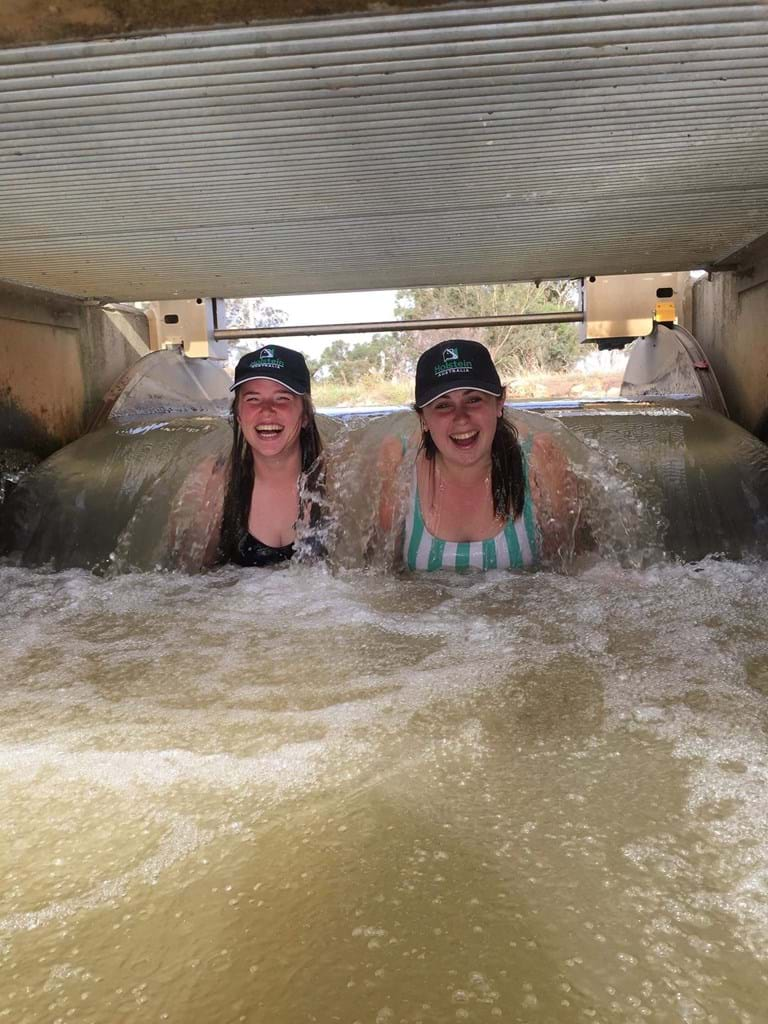 While the long hot summer won't have been a surprise to Holstein Australia members, for Holstein UK's Australian exchange recipient, Georgie Moody, January in Oz was a bit of a shock.
Arriving direct from overnight temperatures of below freezing in the UK to Melbourne's first +420C day of the year proved challenging. But then came South Australia, Northern Victoria and International Dairy Week, where it was even hotter.
"I knew it was going to be hot, but I wasn't really prepared for how hot," says Georgie. "Seeing firsthand the impact on how you farm in Australia of the heat and dry was fascinating."
Georgie was impressed by the heat tolerance of Australian Holsteins compared to cows back home, although probably - if anything - slightly more impressed by the heat tolerance of the dairy farmers and handlers!
Two states, nine breeders, six dairying regions, two shows, Australia's premier dairy expo, one youth camp and a Melbourne rooftop bar, all in 29 days, meant January was a busy month for Georgie. But there was still time to get up close and personal with Australian wildlife, snorkelling, swimming in the mighty Murray, doing an assault course in Lake Mulwala, hiking at Toorongo Falls and a day spent on the road with Holstein Australia classifier Shane Patten.
For a full report on Georgie's exchange visit make sure to check out the Autumn issue of the Journal where she considers differences in animal welfare and management between Australia and the UK, looks at the different breeding programs she encountered on her travels and reflects on IDW, in particular taking part in the Youth Challenge with the Gippsland team, who finished runner up out of 12 teams from Australia and New Zealand.
Holstein Australia's exchange program with Holstein UK wouldn't be possible without the enthusiasm, help and support of our members and the wider dairy industry. Thank you in particular to Fiona Hanks, Angela and Ben Tweddle from Benlargo Holsteins, Bec and Rob Walmsley from Robsvue Holsteins, Amabel Grinter and family from Muckatah in Northern Victoria, Kerrie and Patrick Glass from Kerrick Park Holsteins, Toria and Shane Patten in South Gippsland and Lisa and Willie McKay from Linsand-V Holsteins.