Amelia Park Holsteins – Master Breeder final dispersal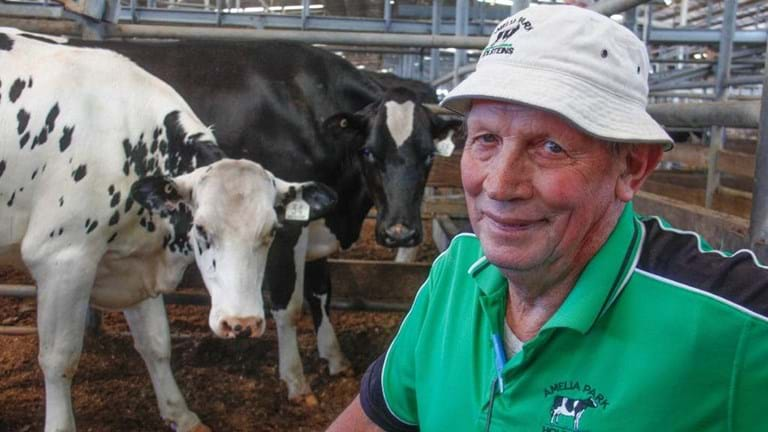 Friday 8th March is the final opportunity to buy animals from Holstein Australia Master Breeder Amelia Park Holsteins.
Over the last 25 years, Athol and Birute Hyland's Amelia Park Holsteins has achieved 78 production awards and 17 lifetime production awards, attaining Master Breeder status in 2017.
With a breeding philosophy focused on herd testing, classification and using bulls with type, over 730 females have been bred at Amelia Park during its 25-year history.
The Amelia Park Final Dispersal Sale follows three previous sales, the first of which took place in late 2016, with breeding and production pedigrees ensuring strong interest from Victoria and interstate at all three sales.
At Shepparton Selling Centre on 8th March Amelia Park's final 30 autumn calving heifers will go under the hammer in the combined Master Breeders Heifer Dispersal Sale alongside heifers from Pooley Bridge.
What can buyers expect from the sale? "My ideal cow has plenty of capacity, strength and dairyness, with good feet and legs," says Athol Hyland.
Amelia Park's final offering comprises 30 joined heifers (PTIC) to calve from mid-March onwards, with dams to 12,207 litres, 398 kg protein and 431 kg fat. Heifers for sale have been sired by MVP, Silver, Epic, Monterey, Megasire, Atley, Halogen, Bankroll, Salt and Diamondback.
Download the sale catalogue by clicking here. The sale takes place at the Shepparton Selling Centre on Friday 8th March at 12 noon and is part of the Dairy Livestock Services Master Breeders Heifer Dispersal Sale featuring Pooley Bridge and Amelia Park Holsteins.