Top Trait list movers and shakers for April 2018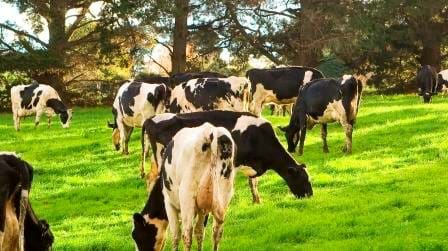 The April proof release shows a fair amount of movement with new top three cows for overall type, new number two and three cows for Survival, SCC, Fertility and Heat Tolerance and the top two cows for Feed Saved, both from the same breeder, swapping places.
Including Ginfo herds, just under 6,000 new females have been tested and received a genomic breeding value since the December release.
At a herd level, performance has remained consistent with Adrian and Jan Hogg's Adlejama Holsteins (Avg BPI 143) maintaining their top spot from December, followed closely by Trevor & Leah Parrish's Illawambra Holsteins (Avg BPI 139) and Daryl and Lani Hoey, Beulah Park (Avg BPI 138).
The three new cows at the top of this list had the same score for Overall Type - trait ABV 110 - with their BPI being used as a second sorting criterion to determine the order. The top three are Bryan and Jo Dickson's EMU BANKS GUTHRIE 8209 (VIC), Geoff and Lorraine Jenkins' TREETON LAUTHORITY PATSY (WA) and Terry and Janine Clark's HARKLAJE DARYL DEMI (VIC), with an average BPI of 188. The comparable average figure for the top three for Overall Type in December was 173.
Craig Lister's CALISTER KINGTUT LADY 6924 (VIC) keeps its number one spot for Survival with trait ABV 112, which it shares with new second placed cow, Rob and Justin Johnston's GLOMAR KINGPIN LUCKY 5661 (VIC), again a count back on BPI determining the order.
Trevor and Leah Parrish's ILLAWAMBRA SUPERHERO PERFECTION 3618 (NSW) maintains its number one spot with a trait ABV of 190. Brendon Winter's WINAVIEW HALOGEN ALICIA 4-ET (VIC) jumps from number nine in December to the number two spot, with COOMBOONA CONTENDER EVE-ET (VIC) coming in at number three, a drop of one position since December.
COOMBOONA RAMBO BOLTI-IMP-ET (VIC) maintains its top spot for Fertility with trait ABV of 120, matched on this score by Donovan's Dairying DONOVANS MERIT 20219 (SA) which moves up from position four in December. Russ Morgan's MANDELLA CHITA FRANCHISE (VIC) moves up from number five in December to take the number three spot with trait ABV of 119.
In a reversal of the first two ranked cows from the December proof run, Donovan's Dairying DONOVANS PLAN 18280 (SA) comes in at number one for Feed Saved, followed by DONOVANS OSMUS 20499, with trait ABVs of 256 and 249 respectively. Number three spot goes to COOMBOONA PETY JEAN (VIC).
Bryan and Jo Dickson's EMU BANKS GUTHRIE LADONNA 7827 (VIC) maintains its top Heat Tolerance ranking with trait ABV of 114, followed by two new entries, COOMBOONA LOGAN JOY (VIC) and COOMBOONA KINGPIN ROSIE with trait ABVs of 110 and 109 respectively.
Congratulations to all the registered Holstein breeders and their families that appear on the April proof run for your continuing investment in improving the Holstein breed in Australia and internationally.